The Research Live Industry Report brings together the latest MRS League Tables, revealing the best-performing research agencies, combined with highlights from the MRS Industry Survey. The report also contains interviews with clients and the fastest growing agencies.
You can download the 2018 report and previous industry reports for free at the bottom of this page.
2018 REPORT CONTENTS:
INTRODUCTION

MRS LEAGUE TABLES
IF YOU WANT TO GROW, THEN PLAN
Graeme Lawrence, Join the Dots
THE FUTURE OF THE MARKET RESEARCH INDUSTRY
Chris Dubreuil, Research ...
REGISTER BELOW TO DOWNLOAD THE REPORT FOR FREE.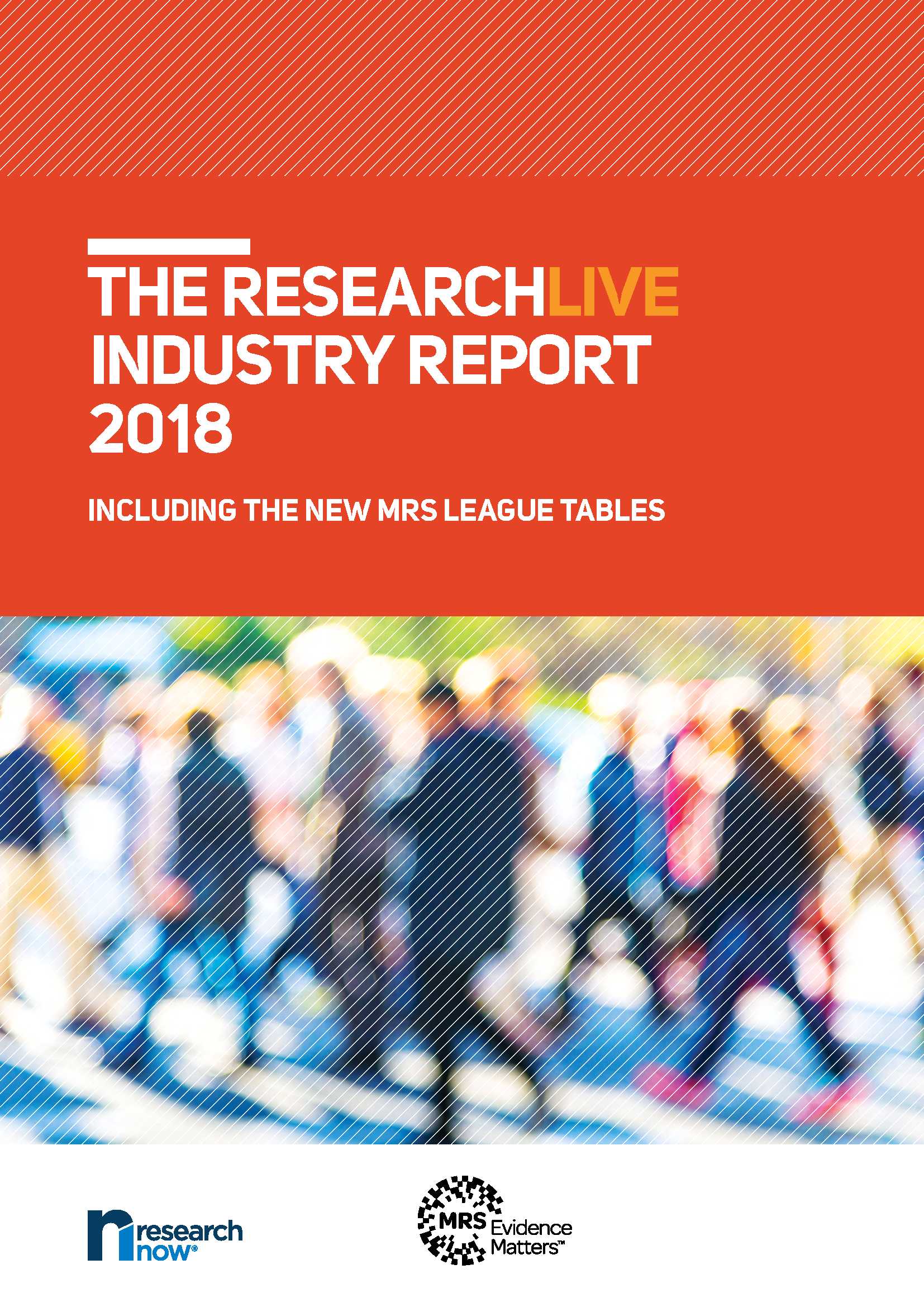 To access this content:
If you have a web account already just sign in.
If not, please register below: